Blog 15: FAA Order Process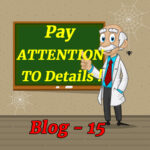 Blog 15:  FAA Product Order Process
ORDER PROCESS FOR IMAGES ON FAA WEBSITES
 The order process is really simple if you just compete each step … and do not get in a hurry.
ORDER PROCESS FROM START TO FINISH:
Click > Collections
Click > Coffee Mugs – Professions
Click > Bigstock 89082764 (Professional Shopper)
Click > Coffee Mugs $17  V
Click > Coffee Mug  $17
Click > SIZE  (Large 15 oz.)
Click > IMAGE SIZE (Adjust as needed)
Click > BACKGROUND COLOR   (Choose Pink 1 Color Patch)
Click > Show More Colors (Play around with various colors)
Click > Show Basic Colors ( Chose Pink 1 Color Patch again)
Click > ADD TO CART button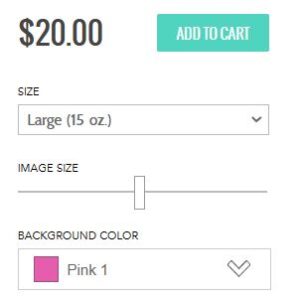 Enter > Your E-Mail … Click > BEGIN CHECKOUT >  button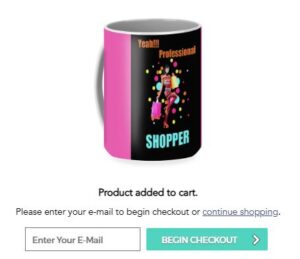 Click > CHECKOUT (as shown in image below) … or use PayPal

Enter > Payment Method … Shipping Address … Billing Address … Credit Card Information as shown on the form below … and then …. CLICK> CONTINUE
Carefully … Correctly … Fill in all pertinent order information on the form below.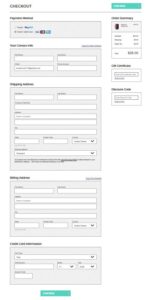 If you make a mistake … you will get this message … with corrections indicated:
OOPS …SOMETHING IS NOT RIGHT
You may get a SHOPPING CART form like this again … after making any corrections.
Make Any Correction > … Then … Click > CHECKOUT

OK … YOU ARE NOT DONE YET …
JUST ONE MORE FORM TO COMPLETE … THE REVIEW & SUBMIT form like the one below:

Your Shipping Address … and Payment Information will appear for you to review.
Notice: There is an Edit link beside your Shipping Address and Payment Information.
CORRECT any errors before you hit that SUBMIT ORDER button.
Click > SUBMIT ORDER
If you have any questions about your order … you can call any time 24 hours per day. The current phone number from USA is 877-807-5901 (but check to make sure what the phone number will be from your current location).
Note: The 30-day return guarantee is within 30 days of the order date … not the receipt of the product date.
How can you get the book?  Once again … here is the information:
The print book is also very good … and many people prefer to have a print book in addition to an eBook.