Blog 1: Advantages For You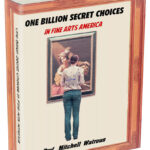 Blog 1: ADVANTAGES FOR YOU
Things You Would Never Know About Fine Art America (FAA) … unless someone told you.
That's why these first two blogs are designed to get you acquainted with the world-class artists and concepts of Fine Art America.
Here is a solution for you, but I warn you in advance … it is easy to spend hours totally wrapped up in the fantastic art of these FAA artists … because they offer far more than art for you to purchase than you could ever imagine.
The biggest value of this book is that it gives you the knowledge and power to control your final products … something that almost no other business even offers.
And the biggest secret of all in this book … is that you can have more than a billion combination options at your fingertips that you can control … more than you ever dreamed possible.
This book will help both artists and art sellers …. but it will help art and gift buyers most of all!
Why? Because this book pulls back the covers on the hidden tips that most people are totally unaware of … and are never taught to access … until now.
Here is the book for you to consider as you review this blog: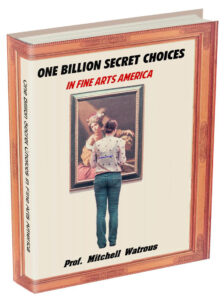 You can order it now … or later after you review this blog:
The digital book is recommended because it has active links  to everything you need to do (and priced so that starving-artists can easily afford it) … and text-to speech enabled! *
https://www.amazon.com/dp/B0BJFM7KYQ     [$3.99] *
The print book is also very good … and many people prefer to have a print book in addition to a digital book. **
https://www.amazon.com/dp/0981862829        [$7.79]
For example, if a person finds a Framed Art piece that they would like to gift to 100 people … but they would like all 100 "framed art" pieces to appear with different characteristics … this book will show exactly how to do that!
Or, maybe you would like 10 different variations of the same art piece for 10 different rooms in your home or business ( or as gifts to 10 different friends)! You can easily do these things.
There will be some doubters reading this book … but I can assure everyone reading this book that you cannot live long enough to try all the combinations available to you on FAA artists' websites.
Once you see how this works … you will be amazed that no one has pointed this out to you before!
A little math example may help convince you of the power you have at your disposal with the artists' products on their FAA websites.
The simple math formula is this: Combinations = n1 x n2 x n3 (where n = any number of a thing that you need).
OK … I know as a retired college professor … that most people freeze up with math.
But this is duck-soup-simple. In plain language, the number of possible combinations you can have when you have something to work with … can be taught in kindergarten.
For example, how many different ways can you combine 2 blouses, 2 skirts, and 2 pair of shoes to look different each day that you wear them?
The math is simply: 2 blouses x 2 skirts x 2 pair of shoes = 8 different combinations … which means … you can look different on eight different days (or 8 different occasions)!
OK … now let's impress you with what you can do with more options.
I will use an example with just one FAA product … Framed Print (but just remember that there are millions of artists' products on FAA websites).
What options can you change on a Framed Print? How many possible, different combinations can you really have?
I will round off the numbers to make it easier to calculate (note: you can leave off the top and bottom mats, or just use a bottom mat … you will learn what the mats (or mattes) are a little later on):
5 different Natural Frame Sizes
30 different Top Mat colors
30 different Bottom Mat colors
18 different Top Mat sizes
40 different Bottom Mat sizes
15 different Frame Colors
10 different Frame Styles
But for the sake of considering any or all of these options at once … here is an answer for you … by using the numbers in the example above:
Combinations = 5 x 30 x 30 x 18 x 40 x 15 x 10 = 486,000,000 possible combinations for one single image!
What! That is 486 million possible different combinations … and we did not even include the choices we could have for choosing one of the other three Frame Sizes (i.e., Vertical, Horizontal, or Square).
But, if we did, we would have at least 3,888,000,000 (3 billion 888 million possible choices) to consider … and that is for just one product!
Someone might say,  That is a lot of possible combinations … but what if I only wanted to consider Natural frame sizes, styles, and colors … how many possible combinations would that be?"
That would be 5 sizes x 15 colors x 10 styles = 750 choices … which is still a lot of choices to keep you happily busy why you imagine the joy you could be bringing!
There are other possible combinations. However, people probably understand the power they can have to use right now.
Don't panic … or get overwhelmed. All of this information is explained throughout the book … and the math does NOT get any harder than this first-grade stuff.
The point is this:  Review the easy product and image combinations you can have with FAA artist's websites … and take advantage of the possibilities you have right at your fingertips!
It is easy to join FAA and set up your own website if you want one of your own.
FAA has great guidance for every step you need to make your own website setup, pricing, etc. Click here:  https://fineartamerica.com/openanaccount.html to find out how to do it.
I also wrote this book for people who want to get the best from their art purchases on FAA … and a Buyers account is just the thing for them:  Click on the following link: https://fineartamerica.com/collectorcreateaccount.php?newregistration=true
Of course, you can do both … i.e., set up a website and also buy other artists' art products. Plus, there are ways to sell artists products for you own profit.
Once again, I wrote this book to show people how to take advantage of the tremendous business and art opportunities on FAA … and no one is showing them how to do it … but, I am!
Sounds Great … But You Probably Still Have Questions
Art buyers are having a very difficult time getting the BEST from FAA Artists' products.
Why? … because no one has really shown them how to manipulate and use the easy color-making tools on the FAA websites  … and it is apparent that most artists do not even know how to use their own websites.
What if you do not know any artists … or you just do not know what you would like on your walls at home, office, den, work, or wherever … or you are looking for a great art stuff as gifts?
What if you are just stuck … and you want something … but you do not have a clue?
Aha! Those are very common problems … and I have very simple solutions!
Time out. Let's open this link and explore a little bit:  https://fineartamerica.com
Click > Search … then Click> Search (i.e., in Keyword V box). Let's just look at six keywords out of thousands that might interest you:
Flowers ( over 2.4 million flowers art for sale)
Beaches ( over 2 million beaches art for sale)
People ( over 1.4 million people art for sale)
Forests ( over 1.3 million forests art for sale)
Mountains ( over 1.3 million mountains art for sale)
Coffee Mug ( over 90 thousand coffee mugs art for sale)
Over 1 million artists have art for sale on FAA … keep on looking!
Note: As you go through this book, you will learn how to take advantage of all the options available from the "Search" page.
Plus, you will notice that many more size options are available from the Search options obtained in the Keyword Search in the link above.
You can also create your own fantastic art website … or just join for buying opportunities.
The best first thing you can do is join for FREE: https://fineartamerica.com/tour/get-started
But, in case you want more information first:  https://fineartamerica.com/openanaccount.html
Note: There are over 1 million artists on Fine Art America (FAA):  https://fineartamerica.com/artistdirectory
The Search function is great … but we are not done yet.
Make sure you go through the examples in this book so that you can learn how to take advantage of tremendous opportunities that most people have no idea about.
What do I mean? Simply that this book shows people how to actually use, manipulate, and purchase products on all FAA artists websites!
There are over 6660 Brands on FAA that you can also search for more fantastic art that you can review, tweak, and buy:  https://fineartamerica.com/branddirectory
Your Advantage: The information in this book will put the reader far ahead of the average art buyer anywhere in the world … and show techniques for personalizing the art objects … not shown to this extent anywhere else.
Note: In spite of this book's title … it is not a production of nor produced in conjunction with … the company Fine Art America. However, this book totally supports the company and its millions of artists.